Mastek Enterprise Solutions Knowledge Centre
Mastek to develop identity and access management service for NHS HSCIC
22 Oct, 2013
HSCIC) has selected IT services and solutions provider Mastek to develop an identity and access management service.

The announcement comes as part of the NHS Spine re-procurement and Mastek claims that it will be one of the largest standards-based corporate identity management infrastructures in the world.
The Digitisation of Insurance
17 Oct, 2013
Sudhakar Ram, Group CEO and Managing Director at Mastek, examines how insurance providers need to develop new business models in response to trends in digital innovation.
Enterprise Agile – can we survive without it in the digital economy?
24 Sep, 2013
Mastek is holding a dinner event and round table discussion at the Royal Automobile Club, London. Guest speaker is Steve Law, Solutions Director for Capita Children's Services.

The digital economy is presenting a different set of challenges and opportunities to organisations at all levels. Business and technology alignment is more relevant today than ever before. Business agility is demanding technology agility. In this new paradigm, the adoption of agile methodology across the enterprise is a potential response. The discussions will focus on broader issues around the topic including business expectations, CIO challenges, different adoption models depending on organisation maturity, best practices and programme management.

This is the first round table discussion in this series. Mastek is pleased to provide these forums, under the Chatham House Rule, to its friends and customers. Guests will include representatives from our clients in both the private and public sectors and a few industry experts.

Monday 14 October 2013, by invitation only. Please contact Nikki Paul for more details.
Analysis: Multichannel makeovers create valuable returns
20 Sep, 2013
For any retailer, taking a step back and giving the business a multichannel makeover can be a valuable exercise. Glynn Davis examines retailers' strategies for improving their operating models.
Outsourcing: Need a hand?
18 Sep, 2013
While some in the insurance industry associate outsourcing with cutting jobs and costs, others are keen to extol its virtues. So when is it right to outsource, and how can it benefit the sector?
Analysis: What is the next phase of the ecommerce revolution?
16 Aug, 2013
It's not just pure-plays leading the way in ecommerce evolution, bricks-and-mortar retailers are fast becoming bona fide etail experts. Matthew Valentine outlines the key trends emerging.
New CEO for Mastek's UK operations
21 May, 2013
Provider of enterprise-level technology services and software solutions Mastek has appointed Sudhakar Ram as chief executive officer its UK division. Ram has relocated to the company's UK head office and will assume full responsibility for the region.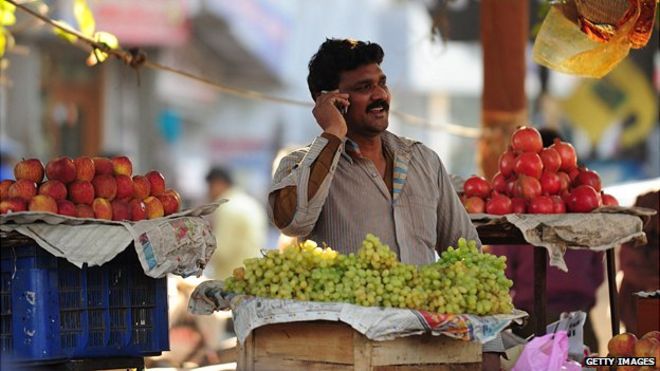 Market for feature phone apps is low-tech goldmine
13 May, 2013
Mastek's bus management mobile application for employees is featured in a BBC article looking at the growth market for low-tech app development.
Mastek achieves compliance with NHS Information Governance Toolkit
25 Apr, 2013
Mastek, the global IT solutions provider, has today announced successful compliance with the NHS Information Governance Toolkit (IG Toolkit) review, which assesses organisations' compliance with information governance requirements. The latest accreditation showcases Mastek's commitment to maintaining a high-level of data protection and security.

There are a number of legal requirements surrounding information governance, particularly within public sector bodies such as the NHS, which the Department of Health has interpreted in a clear set of guidelines setting out how NHS organisations 'process' or handle information. It is NHS policy and a legal requirement for all NHS Trusts to comply with these guidelines. Providers such as Mastek, who work with the NHS, are also obliged to meet the same information governance standards, but as with trusts themselves, the current policy relies on a self-declaration. As a result, Mastek assessed itself against the entire IG Toolkit and declared Level 3 compliance. As part of the process, Mastek had to meet the following criteria:
Prove that it has adequate governance in place to support the current and evolving Information Governance agenda Outline its ability to access expertise across the confidentiality & data protection assurance agenda and the information quality and records management agenda

Assess staff training needs and ensure that specific information governance training is provided to all employees The IG Toolkit was produced by the Department of Health to support trusts in demonstrating compliance. NHS Trusts were required to reach a minimum of Level 2 performance against these standards by March 2011. Despite this, a year on in March 2012, nearly 50% of NHS organisations were still non-compliant, meaning patient data is still at risk.

Dominic Carter, Business Development Director, Healthcare says, "Mastek's declaration of Level 3 compliance demonstrates our continued commitment to information governance. As a provider of solutions which support trusts in protecting Patient Identifiable Data, we decided to put ourselves through the IG Toolkit to reassure trusts that we treat these requirements with the utmost importance."
Data privacy concerns with the launch of Kameleon 4.0 Addressed By Mastek
12 Mar, 2013
Mastek, the global IT solutions provider, has confirmed the release of version 4.0 of Kameleon, its ground-breaking pseudonymisation tool designed to address organisations' data privacy concerns by replacing recognisable information with artificial identifiers. Kameleon version 4.0 takes into account feedback from its health sector and financial services clients, and includes new capabilities designed to protect identifiable data from breaches and loss whilst ensuring that information can be shared securely.

In this major release, Kameleon is able to replace information such as names, dates of birth, and addresses with meaningful values that maintain the demographic integrity of the information, but remove the original identity of the person or organisation so that data can be shared in compliance with the latest regulations. This revolutionary function ensures the complete safety of personal data whilst enabling cloud-based processing, and third party data sharing, without changing the underlying applications and databases. Unlike encryption, where access to the key opens the full data, with Kameleon's pseudonymisation capability, there is no key, therefore information is completely safe.

Barry Yard, UK managing director, Mastek UK said – 'The increasing number of data security breaches highlights the need for tighter controls and greater protection over private information. As a result, any organisation that handles personal data needs to have an effective strategy in place to meet relevant legal requirements whilst ensuring that the growing amount of data can still be used to deliver benefits back to the business. Kameleon provides a unique opportunity for any organisation concerned about regulatory fines, and the massive reputational damage of a data loss to safely share information outside the organisation without risk.'

Steve Latchem, senior vice president, global solutions said – 'In this latest release of Kameleon, we listened to feedback from our current customers and their experience in using the product to protect their sensitive information. As data is regularly shared across organisations, international boundaries, and sometimes unpredictably in the cloud, encryption as a solution has failed. With release 4.0, we have a solution that enables an organisation to share information, without changing their applications or data structures, in complete safety.'
Mastek moves towards the next step in data privacy protection with the launch of Kameleon 4.0
27 Feb, 2013
Mastek releases Version 4.0 of Kameleon, its innovative solution designed to address data privacy concerns.
The Change Leader, FW de Klerk
11 Jun, 2015
10 June

It was a defining moment for those present when Nobel Prize winner and former South African President FW de Klerk elaborated on the importance for businesses in managing change. He enthralled a packed audience across the retail, government and financial services sectors with his commentary on the historic change process that reformed his nation, and its relevance to companies that are in the midst of transition today. Executive management from companies such as Barclaycard, HSCIC, Network Rail, Selfridges and Thomas Cook and several others converged on The Ritz on June 10 to listen to Mr De Klerk. His clarion call for transformation which 'begins with introspection and the need for change' echoed throughout Mr De Klerk's speech in which he drew parallels between national transformation and business technology supremacy alongside effective leadership and change management, all of which can help achieve business transformation objectives.